Two of your favorite heroes — Jason Bourne and Jonathan Stride — return later this year!
July 28…my first Bourne book for the Robert Ludlum estate comes out: THE BOURNE EVOLUTION. This is an all-new take on Ludlum's iconic character, and it stands completely on its own. Don't miss it!
September 22…get ready for the long-awaited return of Jonathan Stride in FUNERAL FOR A FRIEND. Definitely the most shocking Stride book yet.
Both are available for pre-order now!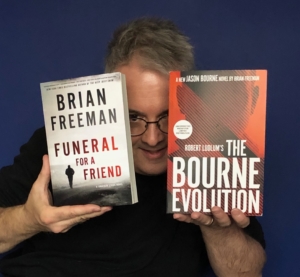 0
0
Brian Freeman
Brian Freeman
2020-04-02 16:14:07
2020-04-02 16:14:07
Bourne. Stride.