"I found myself wondering where the beast was, and what it really was, and why it hadn't killed me.
Somehow I knew, I already knew even as a girl, that we would meet again."
THE URSULINA is real. And it's available today, exclusively from Audible, with amazing narration by January LaVoy.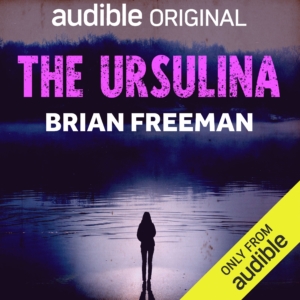 This book works hand-in-glove with my earlier novel (and Edgar Award finalist) THE DEEP, DEEP SNOW — although perhaps not in ways that you're expecting. Like that book, it's a gripping, emotional mystery, and also one of my personal favorites among my books. In fact, I have to say I'm prouder of this two-book set than just about anything I've done. I hope you enjoy the shocking twists and turns — and the moving climax — as Deputy Rebecca Colder tells you her story.
0
0
Brian Freeman
Brian Freeman
2021-06-24 14:12:53
2021-06-24 14:13:39
THE URSULINA is Here