For everyone reading THIEF RIVER FALLS right now in the Amazon First Reads program, here's the perfect follow-up book.
My audiobook exclusive THE DEEP, DEEP SNOW is finally available in e-book! This Audible Original was a New York Times bestseller, a #1 Audible bestseller, and has amassed more than 12,000 listener reviews.
In many ways, the two books make a perfect matched set — both with intensely emotional plots and told through the eyes of strong heroines. Click here to find out more about THE DEEP, DEEP SNOW.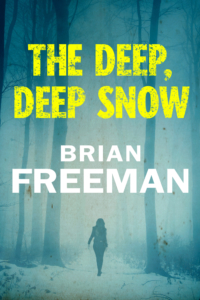 0
0
Brian Freeman
Brian Freeman
2020-01-14 16:13:52
2020-01-14 16:31:08
THE DEEP, DEEP SNOW...Now in E-Book