The early reviews are starting to roll in for THE CROOKED STREET.
Bookreporter, one of the great book sites that every reader should be following, just chimed in today. You can read the full review by clicking here.
Here's my favorite part:
"I've described Brian Freeman's style as incredibly smooth, and all of that is on display in THE CROOKED STREET….The end result is another stellar effort in this terrific series that seems to get more layered and personal with each new release. I can guarantee that you will be reeling after you've read the last line and will be hoping that the follow-up comes as soon as possible."
Yes, words like that mean a lot to a writer. And yes, reviews really matter. I hope you'll read THE CROOKED STREET yourself — and post your own thoughts on Goodreads and Amazon for other readers.  That really does make a difference.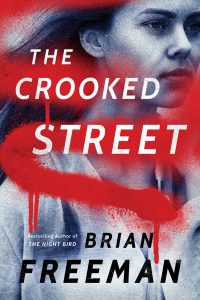 https://bfreemanbooks.com/wp-content/uploads/2019/01/Crooked-Street-Excerpt.png
1248
1577
Brian Freeman
Brian Freeman
2019-02-01 20:28:15
2019-02-01 20:28:15
Bookreporter