Kirkus Reviews is out today with their list of the Best Mysteries and Thrillers of 2021. Thirteen books selected out of hundreds and hundreds published…and there's my thriller INFINITE on the list.
Nice company to be keeping. The list includes amazing books by authors like Stephen King, Karin Slaughter, S.A. Cosby, Brad Parks, and Colson Whitehead, among others. (Click here to see the whole list.)
Adding to the thrill for me: This is the second year in a row I've made the Kirkus list of best thrillers. Last year my first Jason Bourne novel THE BOURNE EVOLUTION was on the roster. So two wildly different books in two years. It's a hell of an honor.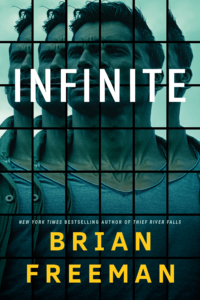 0
0
Brian Freeman
Brian Freeman
2021-11-15 23:38:52
2021-11-15 23:38:52
Best of 2021