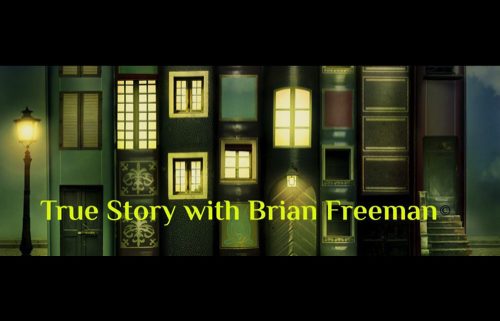 Because I write thrillers for a living, most people assume that's what I read, too.
In fact, I realized early on that I had to make the tough decision to give up reading my own genre. When you write suspense all day long, the idea of curling up with someone else's suspense novel at the end of the day feels a lot like work! It becomes "market research" rather than "entertainment."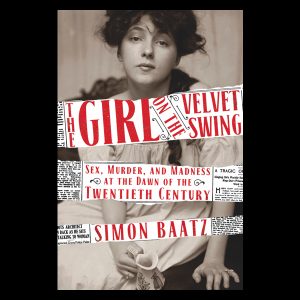 So, I had to go another way. These days, I mostly read nonfiction, particularly history, biographies, and memoirs – books that are nothing like my own work. But that's what makes it fun for me. In fact, I'm launching a regular podcast on the Authors on the Air network called True Story, in which I interview nonfiction writers who tell real stories with all the drama, emotion, and suspense you'd find in a thriller.
What's coming up next?
Click here to listen to TRUE STORY live on Monday, January 22, at 8:30 pm ET, as I interview Simon Baatz about his new nonfiction book THE GIRL ON THE VELVET SWING.
Forget OJ…this story was the real crime of the century, when playboy millionaire Harry Thaw murdered famed architect Stanford White in the middle of a Madison Square Garden crowd. The motive? Thaw was convinced that White had raped his wife, Evelyn Nesbit, when she was just sixteen years old.
But was Nesbit telling the truth? And was Thaw sane — or a violent madman? Simon tells the story of the love triangle and murder trial that electrified the USA at the dawn of the twentieth century.  It's sure to be a fascinating show!
Want updates on future episodes of TRUE STORY? Like my Facebook page at facebook.com/truestoryradio.
https://bfreemanbooks.com/wp-content/uploads/2018/01/True-Story-Paint-Logo.jpg
500
500
Brian Freeman
Brian Freeman
2018-01-20 20:11:22
2018-01-20 20:11:22
True Story With Brian Freeman