16sep6:00 pm9:30 pmLearning & LibationsDuluth Library Foundation6:00 pm - 9:30 pm CDT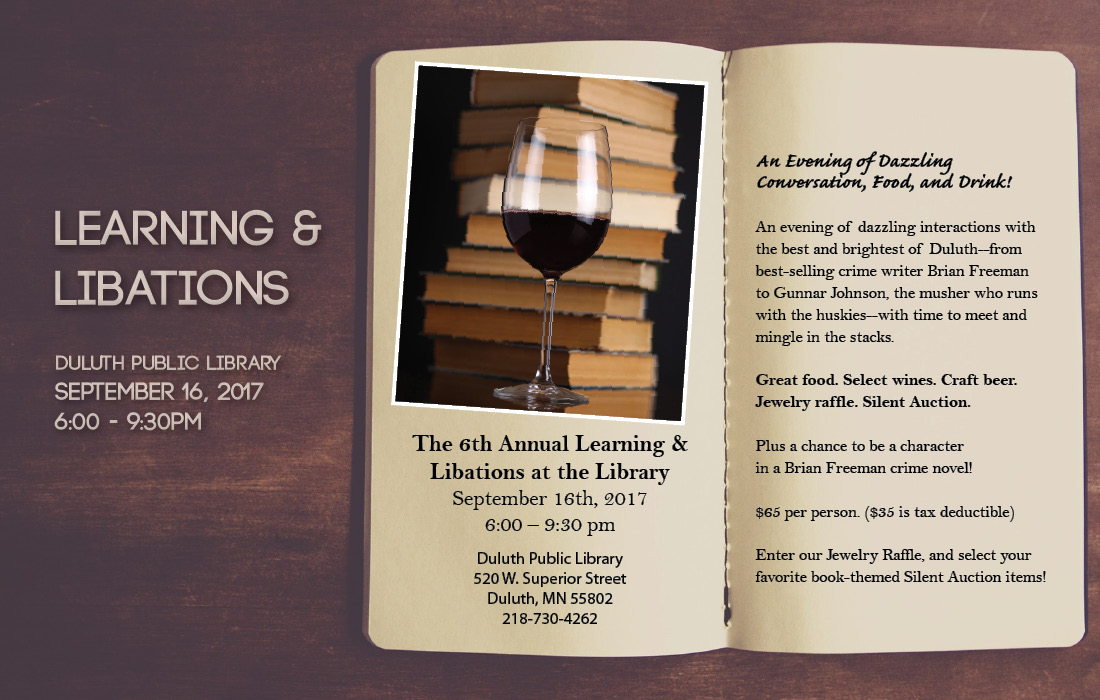 Event Details

Join Brian for the 6th Annual "Learning & Libations at the Library"! The Duluth Library Foundation hosts this annual ticketed event in support of the Duluth Public Library, and Brian will give one of the talks:

Stride's Duluth: Locales, Crime Scenes, and Hidden Hideaways

Come along with police lieutenant Jonathan Stride as he patrols the bitter, beautiful beat of Duluth. Brian will take you on a scene-by-scene trip through the dark underbelly of Duluth. From empty Skyline Parkway mansions to drafty Park Point cottages, past rusting piers, abandoned schools and dive bars, Freeman shows how he scouts locations so readers feel they have "dropped down in the middle of a scene, seeing, hearing, touching it.

Tickets are $65 per person.  Click here to register and buy your tickets.
Time

(Saturday) 6:00 pm - 9:30 pm CDT
Location

Duluth Public Library

520 W Superior St, Duluth MN