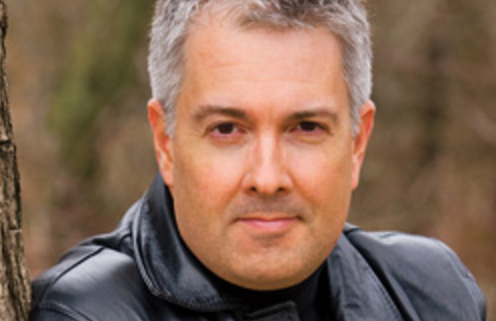 I've never been a fan of putting novels in boxes.
To me, each novel should stand on its own based on its plot and characters, because the styles of all good authors are necessarily different. You may find echoes from author to author, or even book to book, but each novel (even among a series from the same writer) should rise or fall on its unique merits.
Here's an example. The Chicago Tribune review of STALKED said that my books should be on the to-read list for anyone who enjoys books by Harlan Coben and David Baldacci. I'm not complaining! That's high praise to be put in the company of two very successful writers. But my style really isn't much like either Coben's or Baldacci's. Yes, my books are fast-paced, with lots of twists and turns, like their novels, but I don't do suburban suspense like Harlan or political thrillers like David.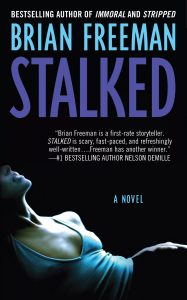 On the other hand, I know it's a useful shortcut for readers. If you like Coben, or Baldacci, or Connelly, or Cornwell, will you like my books? I think you will. But the reading experience will be as different as it is for each of those authors.
If I have to build a box, I want it to be my own box. So when readers ask me to give my books a label, here's what I say: If I had to carve out my specific niche in the big, wide genre of mysteries and suspense, I'd call my novels psychological thrillers.
The drama isn't about how the crime was committed (as in a literary game of Clue) or even really about how the crime is solved (such as in the forensic novels of Patricia Cornwell or Kathy Reichs or the police procedurals of Michael Connelly). Instead, the focus is really on why a crime took place to begin with. What was it about the backgrounds of the characters that drew them across a terrible line?
The result is that, chapter by chapter, the story peels back the emotions, secrets, and sexuality of the characters. Yes, there are police investigating crimes, but their voices are not the only ones in the novel. We are also pulled inside the heads of other characters, and we get to know them as complex, multi-dimensional individuals, not all good, not all bad. The suspense and drama are driven by their actions and motives. As a result, the ending should not only be shocking and unexpected; it also should feel like the last piece in the emotional puzzle and the right psychological resolution.
I actually have a specific goal for people reading my books. I want you to read them twice. The pace should be so fast that you have to keep turning the pages to get to the breathtaking climax and find out what happens and why. But when you're done, I want you to feel compelled to go back and read parts of the novel again, to pick up the nuances of the characters you may have missed the first time. The beauty of psychological thrillers is that, once you know the secrets, the drama of the interactions changes and becomes something completely different. Suddenly, you know the back story; you know what's in the back of the characters' minds. It gives you a whole new perspective on the novel.
That's my box.
https://bfreemanbooks.com/wp-content/uploads/2013/04/Screenshot-2016-10-04-08.25.36.png
382
496
Brian Freeman
Brian Freeman
2014-10-17 17:31:26
2016-10-07 17:31:45
Brian on Psychological Thrillers